Principal's Message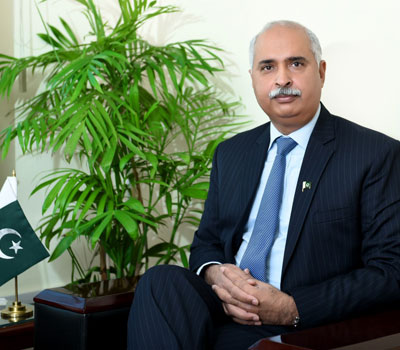 The present era of rapid technological evolution warrants the development of competent human resources with a passion to excel in the respective fields and serve the nation. SEECS is committed to provide high-quality engineering education in Pakistan with a focus on the socio-economic uplift of the country. The School offers postgraduate and undergraduate Programmes covering the disciplines of Electrical, Telecommunications, and Information Technology. Our interdisciplinary Programmes blend hardware, firmware, and software domains to equip students with tools to solve real-world problems and take up challenges of professional life.
Institution lays great emphasis on emerging, interdisciplinary and cutting-edge areas of research. Our faculty members are actively involved in multidisciplinary applied research projects. SEECS is ideally suited for those aspiring to pursue sponsored research and contribute in the fields of Object oriented technologies, Networking Technologies, Database Technologies, E-commerce, Artificial Intelligence, Communication/ Electronics Systems, Cyber Security, and associated domains.
We envision becoming an icon of excellence of world stature, and our endeavours are making promising headways. We are privileged to educate and nurture some of the most talented national and international students. Highly qualified and committed faculty with impressive academic and research credentials is the core strength of SEECS.
I am confident that our modern and versatile degree Programmes will play a pivotal role in human resource development and capacity building. We look forward to enhancing national capabilities for self-sufficiency in the critical fields of science and technology.
I see enormous opportunities ahead and I invite you to consider joining SEECS for advancing your professional studies and research.
Dr Muhammad Ajmal Khan
Principal, NUST School of Electrical Engineering and Computer Science (SEECS)