Webinar: Artificial Intelligence in Neuroscience and Healthcare
Share this story:
---
Brief Description:
Neuroscience is a field that historically has had a strong influence on Artificial Intelligence. Deep neural networks, that have emerged as the workhorses of state of the art AI applications, have their roots in neuroscience and are constructed using models inspired by the brain. AI models have now matured to a level that they are being explored by neuroscience and healthcare researchers as tools that can be employed to improve the quality of services being provided by the global healthcare system. This webinar will introduce you to the application of AI in Neuroscience and Healthcare. Join us for insightful talks by renowned speakers from different parts of the world who will share their unique perspectives on the applications of AI in Neuroscience and Healthcare, with a special focus on EEG signal analysis.
About the Speakers: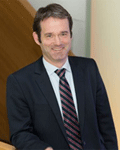 Prof. Dr. Didier Stricker has been Scientific Director and Head of the Augmented Reality Research Unit at the German Research Center for Artificial Intelligence (DFKI) in Kaiserslautern and Professor of Computer Science at the Technical University of Kaiserslautern since 2008. Didier Stricker studied electrical engineering at the Technical University of Grenoble and at the Technical University of Karlsruhe and graduated from both universities. In 2002, he received his PhD from the Technical University of Darmstadt with the topic: "Computer Vision-based Calibration and Tracking Methods for Augmented Reality Applications". From 2002 to 2008, Didier Stricker led the "Virtual and Augmented Reality" department of the Fraunhofer Institute for Computer Graphics Research (IGD) in Darmstadt. He acts as an expert for various European and national research organizations. His scientific focus is virtual and augmented reality, computer vision, human-computer interaction, and user recognition.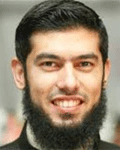 Dr. Awais Kamboh received his BE degree in Electrical Engineering with honors from National University of Sciences and Technology, Islamabad, Pakistan, in 2003. He received his MS degree in Electrical Engineering: Systems from University of Michigan, Ann Arbor, Michigan, USA in 2006, and completed Ph.D. in Electrical Engineering from Michigan State University, East Lansing, Michigan, USA in 2010. Currently, he is working as an Associate Professor in the University of Jeddah, Saudi Arabia. His research expertise includes implantable bio-sensor systems for neuro-prosthetics, including analog front ends, digital processor design, wireless power and data transfer, and signal processing hardware.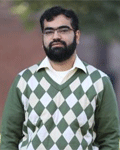 Dr. Muhammad Awais bin Altaf is working as an Assistant Professor, School of Science and Engineering, LUMS, Lahore. Dr. Altaf obtained his PhD in Interdisciplinary Engineering and MSc in Microsystems Engineering from Masdar Institute of Science and Technology, Abu Dhabi in 2016 and 2012, respectively. He developed an energy efficient machine-learning based feature extraction and classification processor for epileptic seizure detection sensors with transcranial stimulation. His research is focused on low power biomedical sensors and processors with special focus on mixed signal circuits.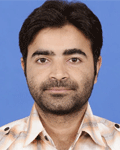 Dr. Wajid Mumtaz is working as an Assistant Professor, Department of Electrical Engineering, SEECS, NUST. He completed his PhD degree from Center for Intelligent Signal and Imaging Research (CISIR), Universiti Teknologi PETRONAS (UTP), Malaysia in 2017. He continued as postdoctoral researcher from 2017 to 2018 from the same institution. Recently, he has joined University of West Bohemia, located in Pilsen, Czech Republic as a Postdoctoral Research Fellow. In addition, he accomplished his Masters in Computer Engineering and bachelor in electrical engineering from University of Engineering and Technology, Taxila, Pakistan in 2009 and 2005, respectively. His research interest includes biomedical signal processing and  applications, machine learning application to medical problem solving, such as diagnosis and treatment assessment, adaptive noise cancellation for real-world data, such as Electroencephalogram (EEG).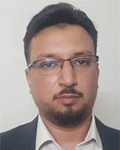 Dr. Muhammad Jawad Khan received his BE and MS degrees in Mechatronics Engineering from Air University, Pakistan, in 2007 and 2010 respectively. He was awarded the PhD degree in Mechanical Engineering in 2018 from Pusan National University, South Korea. He worked on development of un supervised algorithms for hybrid brain-computer interfaces during his PhD. He has done extensive work on active, passive and reactive BCI using EEG, fNIRS and hybrid EEG-fNIRS. He has developed BCI systems for drowsiness and human gaze detection, lie detection, targeted brain region identification using brain images, wheelchair and quadcopter control. He has extensively worked on therapy design for neural recovery estimation for stroke and MCI patients. He was also involved in robotic therapy design for ASD children's. He has worked as a data analyst for SAMSUNG and Daejon hospitals. He was awarded the best researcher award in several conferences. He is currently working as an assistant professor at SMME, NUST, Pakistan. Also he is working as Co-PI of Intelligent Robotics Lab, National Center of Artificial Intelligence at NUST.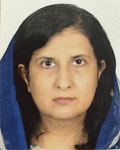 Dr. Saima Shafait is working in the Department of Neurology in Pak-Emirates Military Hospital, Rawalpindi. She has received her M.B.B.S. degree from Rawalpindi Medical College and is a Member of Royal College of Physicians, London, UK. Her speciality is in neurological disorders such as Epilepsy for which EEG analysis and interpretation play a key role. She was among the three doctors selected from Pakistan in Summer 2020 for EEG training by VIREPA International League Against Epilepsy.
Join the Webinar:
Register in advance for the webinar on the following link:
https://us02web.zoom.us/meeting/register/tZ0sdeCtrj0jEtNcCzgceX9HEkSycIxrjpkY
After registering, a confirmation email will be received containing information about joining the event. Make the registration process easier by using your institutional email IDs. The seats are available on a first come first serve basis!